If you're finding that your website's only attracting tumbleweeds…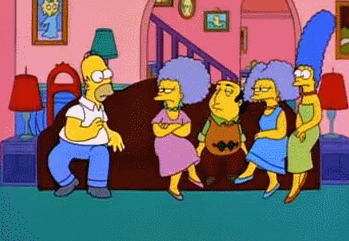 With a bounce rate higher than any trampoline park…
And you wake up every morning to zero payment notifications  for your online store…
Then you might be making some crucial mistakes when it comes to your website.
Here's how to fix five of the most common website mistakes.
I'm going to use examples of copy and strategy from a website I worked on. (This is a website for a childcare centre called Paisley Park.)
 Together, we're going to take a deep dive into the five ways you can improve your website instantly without the help of a web designer!
Trust me, some of these are so easy, you can implement them in less time than it takes to watch an episode of your guilty pleasure trash reality show. (Mine is 90 Day Fiance.)
Let's go!
1. Make the H1 heading count
Your H1 heading is the first (and most prominent) element we see right away. That first line of text is the difference between hooking in your prospects and losing them.
When you write your H1 heading, don't use fancy language or a company tagline. 
Remember, people buy the product or service that's easiest to understand NOT the best one on the market…
When you're writing, think of your audience (not yourself or your company) and think about their pain points.
Make sure people understand what your company does at a glance. 
For example, the copy I wrote for Paisley Park childcare's H1: "Your Child Deserves The Best Start In Life". 
It's not about the company, it's about their target audience: the parents.
Plus, in SEO, the H1 tag provides a main overview for content on the page, while all subsequent tags (H2 – H6) are used to further outline the structure of a page.
2. Clear wins over clever. Every. Single. Time.
Those great puns you thought about for your headers? They probably won't convert well. So, keep it simple.
Make your product or service the painkiller that alleviates your prospect's pain.
Let's look at the I line I wrote for Paisley Park's: "Early Learning Programs and Childcare to Nurture Your Little One's Talents and Abilities."
Simple, and someone can understand what Paisley Park offers in an instant! 
Remember: 
✔️ Speak to your customer's pain points and HOW your product or service will help alleviate that pain
✔️ People buy benefits NOT features
3. Inject social proof in your copy
Social proof isn't just logos. Find ways to showcase your success in the page copy.
This includes results, where you've been featured (publications, journals, webninars etc), and testimonials. 
Paisley Park does this really well too.
4. Make your copy about your ideal client
For love of hot pants, always make your copy about your ideal client, and how your product or service solves their pain point. 
Don't talk about your brand. 
Talk about your ideal client. 
For example, you're a cleaning business and your audience is a super mum. Her house is messy and she barely has time to clean…
On your website, you'd talk about how your weekly cleaning services can help her transform her back into the woman who can "do it all" and still has time for date night with hubby.
I did this with the copy for Paisley Park, too.
"When it comes to feeding your child a wholesome and nutritious diet, we know how difficult it can be to please fussy eaters and ensure there are no nasties in the food they eat."
It's all about the parents, alleviating the stress of feeding their child when they leave them in care. It's a no-worries approach, that takes the burden off the parents' shoulders, and reassures them that they are making a smart decision by choosing Paisley Park childcare. 
 Don't know your ideal client? Get my guide here
5. Use only one CTA only (if possible) 
CTA is a call-to-action button. This button encourages your ideal client to perform your desired action.
This could be making a booking, scheduling a free call, or buying your product.
On your website, limit CTAs to the bare minimum. 
The more actions you invite your audience to take, the fewer actions they will take. 
Put simply, as soon as something is too hard, or too confusing, your audience will hit a mental fog, and they won't take any action.
For Paisley Park, we have one CTA button to make an enquiry, and it exists above the fold – a very important strategic step to ensure a pleasant user experience.
So, are you looking to revamp the copy on your website but not sure if you can handle it yourself?
I got you, boo! 😉
👉 Contact me via my chatbot, AngelaBot (it opens in Messenger), and let me know your project requirements, and I'll get back to you within 24 hours with how we can work together!å